Home
>
Size Chart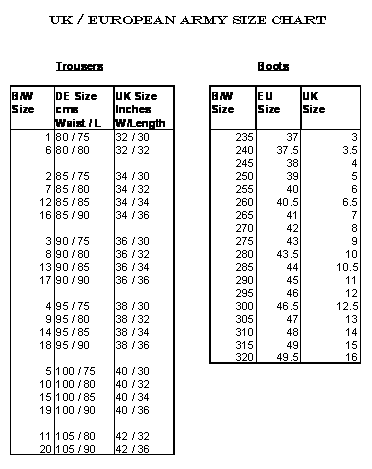 Confused by military sizes? Looking for a comprehensive military:civilian size guide?
In addition to individual NATO product codes, every armed services force around the world uses a different size scheme for their issued clothing. Antique clothing often has imperial sizing.
EAS recognised the issues related to this & has developed a comprehensive military: civilian size guide.
This will help you, the re-seller, to determine which military sizes correspond to which civilian sizes. We typically show the conversion from cms to inches with an indicator around XS-XXL. We have also built a database of kid's & women's sizes.
So you can leave the shop to be run by your part-time staff who will still be able to find your customer a 34" regular & organise your in-bound deliveries.